I'm not that big a fan of New Jersey. You have to pay to go on the beach, you can't turn left, I don't like pork roll…there's really no reason for me to ever go to New Jersey. So when my girlfriend recommends we take a weekend trip to her home state, I'm overwhelmingly under-enthused.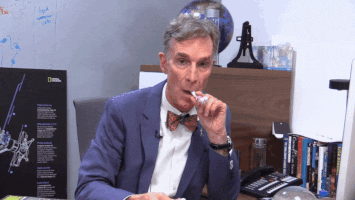 A full afternoon deep into my rabbit hole of hangover, I don't really want to do much of anything. Especially not anything in New Jersey. But I reluctantly wrap myself in a blanket, crawl into the car and fall asleep. An hour later, my sad burrito of a body is shaken awake and informed that we are here! …Where's 'here'?
BAPS Shri Swaminarayan Mandir
Hidden deep in the abyss of Robbinsville, NJ's nothingness, lies basically the most magical kingdom you'll ever encounter. No, but really. This really is the world's largest Hindu temple. It's a 162-acre complex that has been under construction since 2009, and this year the Mandir finally got finished up.
Before entering, we watched a short film about the temple, full of some crazy facts. I'll sum it up. First  of all, it's made of 100% Italian marble. 11.5 MILLION POUNDS of Italian marble. That's like a mountain, right? That's got to be like a whole mountain. They chopped down a mountain somewhere to make this temple.
Next, this whole thing is handcrafted. No 3D printers, no new-fangled machinery, this thing is built by hand. So the marble is shipped from Europe, all the way over to Rajasthan, India where over 2,000 artisans start carving the stone by hand. All the pieces are then subsequently numbered by onsite engineers, crated individually and shipped 21,500 miles to good ol' New Jersey.
Here in America, a huge team of master craftsmen worked to assemble and construct the Mandir. I feel like all the smart kids that were hype on Puzz3Ds when we were kids in the 90s, got their shit together and built a temple.
So, 4.7 million man hours later, we've got the world's largest Hindu Temple. From the outside, this thing is already awesome. Encasing the Mandir is what's called a Mandap, standing 55 feet tall and 135 feet wide. It's like the Mandir's eggshell. The Mandap shields the Mandir from New Jersey's shitty elements. Because no one wants it to hail on their $150 million hand carved italian marble temple. BAPS Shri Swaminarayan Mandir is magically pristine, and we want it to stay that way for 1,000 years to come.
Once inside the Mandap, you catch your first glimpse of the actual Madir. In Sanskrit, Mandir means a place where the mind becomes still and experiences inner peace. Upon entering, it's hard to believe that your mind could become still here. It's visually the most stunning piece of architecture I've ever seen in my life. I've never seen a building so elaborate, so beautiful, and so intense. As much as I say I'd never drop acid again, if I were (…but I won't), this would be the place to do it. Everything was so intricately synergistic that I felt like I was walking through the movement of a clock.
There are 40 spires, 2 large domes, 8 smaller domes, and 13,499 carved stone pieces. All unique. Each individual element is so ornate that when you step back and look at the macrocosm, it's a complete sensory overload. It's a lot to take in. Take it in. Spend at least an hour in there. I hear there are tours, but we did not go on one. I can imagine if you visit during a service where there is any drumming/ chanting/ etc that the acoustics in there would be mind-blowing.
While you can't take photos inside, there is an area along the right-hand side of the Mandir where you are able to take photos with the exterior as a backdrop. Go get your Insta on.
This Mandir aims to serve as a place of understanding and appreciation of India art, culture and religion for generations to come. It will stand as a sanctuary for countless men and women, who will be able to sustain their culture and heritage in the form of arts, language, music, and spiritual learning. The Mandir will provide a platform to encourage the act of giving back to our communities through various charitable efforts like Walkathons, Health Fairs, Blood Drives, and more. The BAPS Shri Swaminarayan Mandir in Robbinsville, NJ will inspire the onlookers through its divinity, architecture, and humanitarian efforts for generations to come.

-www.baps.org
Tips
If you come towards the end of the day, closer to closing time, you'll get far less crowds. We arrived around 5pm and it was packed. However, when we were leaving around 7pm, the Mandir was nearly empty and felt far more intimate.
At 11:30 AM each day, there is an Arti Ceremony. This is an ancient Hindu offering made by waving lighted wicks before the sacred images to the accompaniment of a musical prayer. We didn't get to catch the ceremony, but have heard they are quite the experience.
Take your shoes off when you go in. There's cubbies. The floors are heated. Mmmmm toasty.
There is a strict dress code! Tops need to cover  your shoulders, back, chest, navel, and upper arms. Leg-wear must be at least below the knee. Visitors not having appropriate dress code would be requested to wear wraps provided at the Mandir.
Don't try to sneak pictures inside the Mandir. I'm a photographer, and as much as I'd love photos of the interior…just don't.
Try the food at the food court, it's authentic and all vegetarian. The paneer masala was on point and fairly inexpensive. The mango lassis were yum too. Skip the samosas. They didn't have any sauce. Except ketchup. No one wants samosas and ketchup.
Costs
Free ($5.49 if you want some paneer)
Tips
I'm not that big a fan of New Jersey. You have to pay to go on the beach, you can't turn left, I

I'm not that big a fan of New Jersey. You have to pay to go on the beach, you can't turn left, I
Cultural Events
I'm not that big a fan of New Jersey. You have to pay to go on the beach, you can't turn left, I
Hiking
I'm not that big a fan of New Jersey. You have to pay to go on the beach, you can't turn left, I
Sightseeing
I'm not that big a fan of New Jersey. You have to pay to go on the beach, you can't turn left, I

I'm not that big a fan of New Jersey. You have to pay to go on the beach, you can't turn left, I