If I can find a super cheap flight deal, I'll go pretty much anywhere, and that's exactly what happened in this instance. I took advantage of a 90%
Spirit Airlines
flash sale, and the total cost of my roundtrip ticket from Washington DC (IAD) to Las Vegas, NV was $67. This is about the cost of dinner for two at a mediocre chain restaurant so I might as well go to Death Valley, right?
As always with Spirit flights, I was greeted with a non-reclining middle seat, so I could enjoy my 5 hour flight sitting as erect as a stiff cock. I touched down in Vegas around 2am, with much better posture than I started my journeys with, and began the excursion to find Fox-Rent-A-Car. If you look up the Las Vegas Fox reviews on Yelp  you'll soon discover that people absolutely despise them. 1.5 stars. People may possibly hate this place more than they hate Spirit Airlines, which I didn't think was humanly possible. I, on the other hand, somehow managed to have fairly decent experience.
First, the bad news: I didn't do my research, and because of this, the rental car agency swindled me into an extra $13 per day ($38 total) in insurance fees. Read my article on Tips for Avoiding Rental Car Insurance Upselling & Unnecessary Fees so this doesn't happen to you.
The good news: I ordered an $11 per day shitbox economy car. I tell the counter-boy that I'm heading to Death Valley and I'm going to be sleeping in the car, so I ask if he has anything where the backseats fold down completely. He tells me to take a look at the hatchbacks in the economy section. No, no ,no. He asks me if something a little bigger will do, like a Kia Soul. I tell him that I'm a growing woman and I will not be fitting in the trunk of a Kia Soul. I point to the big shiny Hyundai Santa Fe 7-seater SUV and ask if I can have that one. I even go as far as to open the backdoor, like one of Bob Barker's beauties, and demonstrate to him how nicely the seats fold flat. I was going to climb in the rear and show him how wonderfully I fit inside, but before I got the chance he already agreed to let me take it. So I was pretty happy. I talked my way into a $40/day SUV for the cost of an $11/day sardine can.
How to Never Pay for Rental Car Damage
Before I leave when it's time to inspect the car, I always point out scratches on every panel of the car even if they don't exist. The car could be brand spankin' new, but I'll still be pointing at shit like "Oh, and this one here. And there's one over there. Here's a big one." And here's the thing, 9/10 times, they're not going to squint and look for your make-believe fairytale scratch. They're not going to dilly-dally with you about whether your mythical damages constitute as normal wear & tear. They're going to put an X on the slip and move along, because you're a pain in their ass.
The cool thing about the 'X' on the slip is that it doesn't clarify the extent of the damage on that panel of the car. It's binary. Is something on this driver's side door fucked up? Yes or no? Yes. So if we point out a little scratch on every panel, and we've got an 'X' on every box, we're good fam. We can get a little bumpy-bumpy and it's all cool because that dent was there when we got it.
Anywho, I slept in the Fox parking lot until the sun came up before taking off to the desert. The ride to Death Valley isn't bad at all, its a straight shot just over 2 hours from Las Vegas. The two radio stations along the route are Hispanic or Jesus. Take your pick.
Death Valley – Shit, This Is Big
Upon arriving at Death Valley, you realize it's a lot larger than expected. While everything looks fairly manageable on the map, you realize that the distances between points are actually huge in terms of mileage. When entering from State Line Road, the first thing I hit inside the park is the Information Center. I popped in there, grabbed a map, then asked the park rangerette how long it would take me to drive to the slidey rocks. She says, "Oh the Racetrack? It'll take you about 6 hours in total."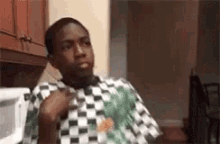 Excuse me?
Nope. I'm gonna skip the rocks.
I decide to corral my adventures into the southern region of the park. My stops included Zabriskie Point, Golden Canyon Trail, Artist's Palette, the Natural Bridge, Badwater Basin, and the Mesquite Flat Sand Dunes. I'll recap some highlights.
Zabriskie Point
This is definitely one of the best views in the park. It's marked in the map as an 'easy' hike; I wouldn't even call it a hike. From Highway 19, you pull into the parking lot and the viewpoint is .02 miles up a gentle hill with 49 feet of elevation gain. The view is phenomenal, you've got a panoramic lookout of vibrant bandlands and beautiful dunes zigzagging thru the sky. It's a great place for sunrise and sunset, but you're not going to be alone. This is the most accessible OOOOOH-AAAAAAH viewpoint in the entire park.
Zabriskie Point is the starting point for a couple of other sweet looking loop trails. You can stick with Badlands Loop  if you want a shorter hike at 2.2 miles. If you want to get crazy, you can conjoin Badlands Loop, Golden Canyon, and Gower Gulch on one big mega trail.
I went about this a little bit differently, as I'm on a knee injury and have to pick and chose the highlights of the hike because I can only handle a couple miles. I chose to go up and back Golden Canyon Trail. I couldn't exactly tell you how far I made it. I stopped when the sun was beginning to set, and I had picked a perfect spot. None of the crowds like at Zabriskie. I was all alone, with the best view I'd take away from this whole trip.
Artist's Palette & Artist's Drive.
Artist's Drive begins about a 20 minute drive from Zabriskie Point. The turn off is clearly marked and takes you on a 9 mile ride through windy roads of colorful canyons (ironically named the Black Mountains). Artist's Palette is about 5 miles into the drive. Once I saw the colorful medley of mountains, I pulled off on the side of the road to snap some photos. I walked from the side of the road down some hills, snapping photos along the way. Eventually I saw the parking lot beneath me, but after having hopped down there, the view is actually much better from the hill above the lot.
The Artist's Palette is a chunk of the Black Mountains splattered with a variety of colors. The vibrant hues are caused by oxidation of different metals & elements. Iron produces reds, yellows and pinks, manganese produces purples, and mica produces greens.
The Natural Bridge
I didn't really care about the Natural Bridge. All the 'meh.' It was only 4 miles away from Artist's Drive scenic loop so I opted to check it out. It's a really short hike (1 mile out and back) up a streambed, leading to a natural bridge? You've been to Arches? It looks like Arches.
Badwater Basin
This wasn't my cup of tea, but to each their own. Shit ton of people here, mostly just in queue to talk a selfie with the sign that says you're in the lowest point in North America. 279 feet below sea level and made up of nearly pure table salt!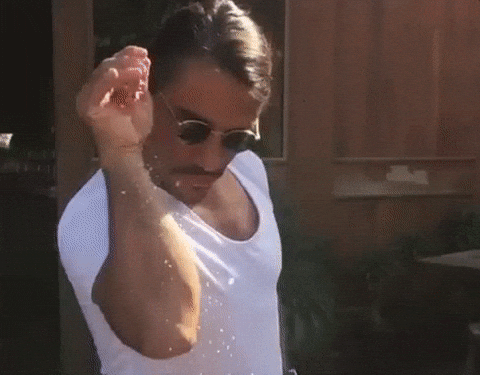 You can walk 1 mile to the edge of the flats if you'd like, but it isn't exactly necessary. You'll get the idea. It's kind of cool because believe it or not, this place actually does get rain. It gets flooded and leaves the basin covered in this thinnnnnn layer of still water. But the puddle never lasts long because the basin typically gets less than 2 inches of yearly rainfall and has an annual evaporation rate of over  150 inches. That's over 12 feet. That means this thing could be a 30 mile, 12 foot deep swimming pool and that shit would still be looking like Burning Man by the next year.
Furnace Creek & the Tales of the Infamous Black Card
Furnace Creek is your little village-area in the park, complete with a golf course, a restaurant, cafe, store, and gas station. I stopped at the restaurant / bar next to the golf course, to try to hustle some hot water for my Cup-o-Noodle. The bartender told me they were closed but he got my back on some ramen-water. I replied with, "You're closed? I mean if you've got any of that extra end-of-the-night-food laying around…" Scored a free bowl of chili.
So I ask for a beer. It's afterhours, but I ask for a beer anyway. And then I actually get started talking to this bartender and this guy on a golf cart also drinking a beer. I'm kind of gay, the bartender is definitely kind of gay, and the golf-cart man is on the eccentric spectrum, so naturally we begin conversing about Beyonce's hair.
The talk continues for a few beers, about how golf-cart-man lived his past-life in the entertainment industry rubbing shoulders with the stars. He used to serve as security at the Wynn in Las Vegas. We discuss how Paris Hilton would order a $300 glass of champagne just to throw it in the face of the service-girl once she received it (but still proceed to tip her in the triple digits).
Then the talk gets real.
He brings up the ever-elusive black card. The AMEX? Yeah that means they're rich AF, I know about the AMEX. He says, "No, no, the black card.  The player's card." I didn't know about the tall tales of this mysterious black card. From what I'm told, this isn't something Jay-Z pulls out of his wallet. This isn't floating around in George Clooney's double-breasted coat pocket. No, this piece of plastic is reserved for only the super elite. This is for the 1% of the one-percenters. This is the for the Warren Buffets, the Carlos Slim Helus; the Bloombergs, the Kochs, the Bezos. The oil rich Saudis and the Pablo Escobar proteges. This was for them. He told me this story as if we were all under a blanket, with a flashlight held under his chin, in an episode of Are You Afraid of the Dark.
"The black card," he said, "With it, you can go anywhere you want. You can do anything you want. I've seen a guy. His name was Mohammad Mohammad. Middle Eastern guy. He probably came from oil money. He didn't care about the money. Money didn't even matter."
Ok, I'm listening.
"He walked in…followed by a whole pack of men in the big black jackets. We had to close the whole bar just for him. Everybody out. He was ordering the top of the top shelf. Thousand dollars a bottle. It wasn't no thing to him. And then he had to go to the bathroom. But he didn't want to use a public bathroom. That was beneath him. He was too good to put his behind on a toilet seat other people had used.
The men, they surround him and they all undo their jackets…"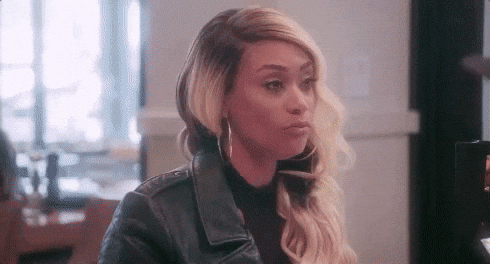 "And what they do?! What happened?!" I yelled.
"They formed a wall around him," he said. "In the corner. They all held their jackets up and they barricaded him…so no one could see. And then he went."
"HE WENT WHAT?!" I yelled!
"He did it. He went poo-poo."
"THE FUCK YOU MEAN HE WENT POO-POO?!"
He said ever so calmly, "He pulled down his pants. And one of the men in black held up a bag. And he SHAT. Mohammad shat in the bag."
"NO HE DIDN'T. MOHAMMAD DIDN'T SHAT IN THE BAG." I was flabbergasted. I couldn't even get my words right. How could Mohammad shit in the bag?!
Golfcart-man went on, "He shat in the bag, and then one of those men wiped his ass. And then it was done. And the men put down their coats. And he went on with his night. And he could do it. Because he can pay those men enough money to wipe his ass. Because he got the black card."
…the fuck is going on here?? I came for ramen-water. What is this?!
But how could you make this shit up if you tried? He told the story with such confidence and clarity, like it was narrated by Samuel L. Jackson. But I guess we'll never know the truth about Mohammad Mohammad and the secret life of the infamous black card.
Tips

Do Your Research Before Booking a Flight From A Different Departure City

First and foremost, I recommend everyone join Spirit's mailing list so you get updates when they're having flash sales. Spirit.com often has last minute deals where you can save anywhere from 50-90% off direct round-trip flights. This sale happened to be a 90% off one day only deal. Note that the 90% discount isn't for the entire cost of the flight — it's applied to the base fare, but not the taxes and fees. Still, you'll find some pretty massive price drops when applying the promo code.

The total cost of my roundtrip ticket from Washington DC (IAD) to Las Vegas was $67. I had to book my ticket from Washington DC instead of Philadelphia because the discount was only applicable on direct flights, and there are no direct flights into Vegas from Philly.

In trying to take advantage of an incredibly cheap roundtrip flight from a different departure city, I spent more money getting there than I did on the actual plane ticket. By not flying out of Philadelphia, it cost me an additional $25 in gas, $28 in airport parking, and $31 in tolls. This additional $84 brought my travel costs to $151 – still pretty cheap for a round trip ticket across the country, but not the spectacular $67 deal I had hoped for. I consider it a lesson learned.

Death Valley Camping Tips

Flat out, just don't pay for camping. There's free camping areas all over the park as long as you pull off at least a mile down the road. They'll tell you where the free camping areas are if you stop at an information station. There won't be Wifi in those free camping areas. I asked golfcart-man where I could sleep where I'd still be able to get Wifi. He told me to pull into any RV lot where I saw cars and just sleep in a parking spot in the campgrounds. I slept for free, uninterrupted, with access to facilities, and Wifi. So I could watch Ru Paul in the wilderness.
Tips
If I can find a super cheap flight deal, I'll go pretty much anywhere, and that's exactly what
Cultural Events
If I can find a super cheap flight deal, I'll go pretty much anywhere, and that's exactly what
Hiking
If I can find a super cheap flight deal, I'll go pretty much anywhere, and that's exactly what
Sightseeing
If I can find a super cheap flight deal, I'll go pretty much anywhere, and that's exactly what

If I can find a super cheap flight deal, I'll go pretty much anywhere, and that's exactly what

If I can find a super cheap flight deal, I'll go pretty much anywhere, and that's exactly what