June 17, 2018. Today we left beachy, sandy Lagos for….some more sand. Nature's glitter. The plan was to take a bus along the southern coast of Portugal until we reached the city of Faro, where we'd stay for the evening before heading to Spain. However, we'd gotten ourselves sidetracked when we'd seen a promotional flyer for
Fiesa Sand City.
Just a few weeks prior, we'd seen one of those Facebook video-snippets by TRAVEL INSIDER that make you hate your life because you work a 9 to 5 in a cubicle and these kids are getting paid to Snapchat their way across the globe. You hate that lucky bitch in that video that blows you kisses from her tropical paradise while you sit behind a mound of paperwork, envying the trees that died to produce it. Yet you still subscribe. Masochist.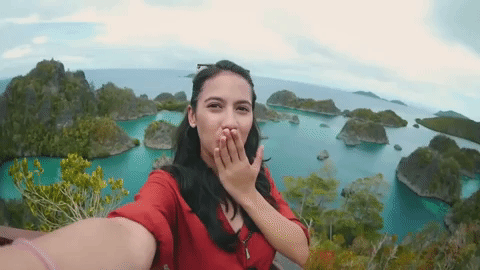 This particular video we'd watched was for a giant sandcastle eleganza extravaganza. If you've been following along, you know I am not fond of the beach… but that hasn't always been the case. Toddler me fuckin' loved sandcastles. I thought I was Michelangelo in a pair of Huggies. I was rolling around in my soggy diaper making drippy-poop sand Familia Sagradas.
So imagine how woke my inner-child sandcastle savant was when I found out that Fiesa was right here in Portugal. Specifically, just 3 bus stops away from where we were staying in Algarve.
Commence adventure.
While the bus from Lagos to Armação de Pêra is only around €4, you're getting dropped off in the middle of nowhere. Fiesa, which is in Pêra, is another 5km away into the sweltering nothingness. Sure, 5km is nothing. Easily hikeable. So I started off so gung-ho about walking the 1 hour from the bus stop to Sand City. Then about 20 minutes into walking on the side of a highway, with a 25 pound pack, in the sun – I was over it. I was stubborn, and I didn't want to give in and pay €10 for a 5 minute cab ride when I just spent only €4 for a 35 minute bus.  I hate taxis. They're a crock of shit and I avoid them like the plague.  But I sucked it up and took the cab. Regardless of the extra money spent, Fiesa was worth it.
The event is 15 years in the running; advertised as the biggest sand sculpture event in the world. There's over 40 thousand metric tons of sand used to create these sculptures that can reach up for 40 feet high. Over the last 15 years, the festival has seen over 700 creations.
This year, sculptors have constructed over 80 displays focused on iconic characters and scenes from various arts.  Music, dance, television, movies, painting, literature – you name it. From Frankenstein to Tupac.
The whole thing actually reminded me a lot of Burning Man. Sure, there wasn't a caravan of naked men in go-go boots on segways. And sure, we weren't riding through the sand-maze tripping acid on a spaceship (Yes, my friends have a spaceship). But, it was a playa-like setting with a golden labyrinth of largescale art installations. Just like the big burn, there is a theme that changes annually; this year being iconic arts & artists. Also relative is the series of events that coincide with the exhibition. You're able to find demonstrations on sand carving techniques, workshops, video projection mapping, and a stage that hosts special music performances.
What I was most curious about, and couldn't seem to find any information on, was how the hell these sculptures stay intact. This isn't a temporary thing. The exhibition is up for 6 months, from the beginning of June until mid November. I get that Portugal is sunny and beautiful, but it has to rain. Everywhere rains. This isn't the mojave.
So I ask, "How is this possible? Is there concrete? Are you cheating? Scam?!" It turns out that the sculptures aren't just made from everyday beach sand; but construction sand. Still, it's fair game because if there was concrete involved there would be no easy way to take the sculptures down upon completion of the yearly exhibit. The sand has been run through a machine that changes it's shape from rounded grains to triangulated ones, which makes the sand less crumbly and ideal for compression.
We were told that if the area receives heavy rainfall, the sculptures can in fact collapse. Apparently it had rained recently and there were some damages throughout the circuit, but we saw very few issues with any of the sculptures and it certainly didn't detract from the exhibit.
Below are a few more of our favorite scenes from the day.
June 17, 2018. Today we left beachy, sandy Lagos for....some more sand. Nature's glitter. The plan

June 17, 2018. Today we left beachy, sandy Lagos for....some more sand. Nature's glitter. The plan
Sightseeing
June 17, 2018. Today we left beachy, sandy Lagos for....some more sand. Nature's glitter. The plan