Saturday, June 9th, 2018. The kickoff of a sporadic journey around the world; a quest to release my inner Wild Thornberry. Though we live slightly south of Philadelphia, we opted to fly out of Newburgh-Stewart airport just outside of Poughkeepsie, New York. Was this a great idea? Probably not. It absolutely sucks for whoever loves you enough to drive you 3 hours each way to to bumblefuck and back (sorry, Mom). There is an upside though (for you, not Mom). It's the cheapest possible way to get to Europe from the east coast. It's crazy cheap in fact, seemingly too good to be true, like when Wendy's expanded the 4 for $4 menu. I paid $99 for a one-way ticket to Dublin, Ireland.  Norwegian Airlines runs a slew of flights out of Stewart International Airport, where you can hop on an airbus for around $100 to Norway, Ireland, and the UK. 
Norwegian? The Spirit of Europe? Again, pros and cons. If you're a penny pinching shoestringer like me, you heard "$100 to Europe," and  you're already planning vacations like you've got 2 months of vacation saved up. But, let's just make sure your ticket stays $100. It's mandatory to do a counter-check in at Stewart Airport, there's no self-service kiosks. Even if you're flying with just a carry-on, Norwegian puts you on the spot with the scale. You've got a 10kg combined weight limit (22 pounds) for both your carry-on and personal item. If you're overweight, you're forced to check your bag and pay an extra $100 fee at the gate. That's more than I paid for my actual flight. That's like when you're at the drive-thru, order nuggets and 10 Szechuan sauce without knowing they charge for sauce, get to the window to pay for your $5.00 box of  nuggets and your bill is $11.83.
 How do you avoid this blasphemy before it blindsides you? 1) Weigh the bag beforehand. Get on the scale without your backpack, then get on the scale with your backpack. You under 22 pounds? Cool. No? Still fine. 2) Put all of your heavy items in one pouch. For me, the excess weight was all of my small electronics – battery pack, chargers, etc. Wear whatever article of clothing you've packed that has the most pockets and stuff your heavy-pouch into your pocket before you get in line. Heavy DSLR camera? Wear it around your neck. Anyone gives you trouble about it, you say "What camera? Oh, I'm accessorizing. That's my necklace."
Now that you're healthily underweight, you'll get a little wristband for your luggage from the airplane-bouncer, and you're free to throw al your heavy shit back in your bag before you queue up for security. 
Fast forward, we're on the plane. Somehow, the seats on a Norwegian aircraft are worse than Spirit. You're so far away from a comfortably reclined position that you're defying airplane geometry, and you're actually sitting in an acute-angle chair. Then upon descent, the intercom lady will have the audacity to ask you to please return your chair to the upright position.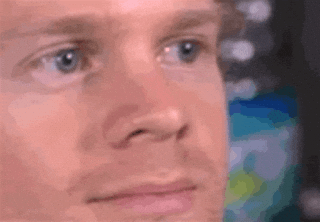 But it's fine because hopefully you packed your Ambien, or Xanax or whatever tickles your tummy, and you sleep through your comfortless flight like I did. 
Due to the time change we arrived in Dublin at midnight, and I was still zombified from my self-medicated slumber. Too cheap to pay for a hostel, we laid out our blankets on the floor next to a 24-hour McDonalds and fell asleep to the smell of fried potatoes. 
A serendipitous morning unfolded when an old next-door neighbor just so happened to be flying to the same foreign city on the same exact day as us. She found us that morning in the airport, everyone shot the shit about "What are the chances?!", then went on a mission to find the best Irish Breakfast in Dublin. 
In case you weren't aware, breakfast is the best part about Ireland. And according to the all-knowing internet, Beanhive does it better than anyone. It was 9:00am on a Sunday, and the streets of downtown Dublin were barren. Beanhive wasn't even open yet, so we sat at one of their outdoor tables as I kept anxiously peering into the window like a starved stray. As the minutes ticked by, people rounded the corners, popping out of cracks and crevices of the city streets to wait outside for this infamous breakfast. The city was asleep, but Beanhive looked like they were about to unveil the next iPhone. 
The doors opened at 9:30 and I was the first person in line at the counter. I was beyond ready. I felt like an addict, pupils dilated, itching for my next hit of sausage. The full Irish breakfast experience was €10, and came with a hot drink of my choice. I opted for a cappunicco, since Beanhive is also well known for it's cute & quirky coffee art. They'll paint your portrait in mocha. They'll draw you a cat out of cream. They've got MFA's in Latte. 
The barista was kind enough to take the time to make me this special request cappachino even though they were in the middle of morning rush. 
Now time for the main event! The glorious Irish breakfast. Ireland is known for its hearty breakfast, an early morning feast made for farmers to ensure they were ready to take on their work day. This was a beautiful array of local produce and homemade meats cooked in a frying pan with a big wad of Irish butter. It was so good, I couldn't even express my joy in words. I was just sitting at the table making sexual sounds in between chews. A plate overflowing with bacon, sausages, sunny eggs, grilled tomatoes, mushrooms, hashedbrowned potatoes, baked beans, toast with Irish butter & marmalade, and white pudding (sausage made form oatmeal and pork). Just look at it. Heavenly. 
At the end of your meal ask your server for some old stale bread; they'll give you some to feed the ferrel ducks down the street at St. Stephen's Green. The Green is beautiful, with  an array of gardens, a wooded lake, and plenty of spots to lay in the sun and unwind from your food coma. In the Northwest corner of the central garden, there is a garden for the blind with scented plants, which are all labeled in braille and are strong enough to withstand handling.
As the afternoon creeped up, we opted to round out the day with a visit to the Natural History Museum of Ireland. This museum offers free entry, as do most museums in Dublin, but we selected this one because people kept referring to it as "the dead zoo." People back home sometimes call my house the dead zoo, so of course we have to go. It's a multi-story collection of 10,000 zoological exhibits that has barely changed since the museum's opening in 1857.
The lower level is called the Irish Room, and it displays a collection of Irish native taxidermy. The most impressive are the giant Irish deer, which don't even look real because no one knows deer that big even exist until you're standing next to a dead one. Ireland also apparently has rabbits the size of K9 unit dogs. And birds called tits.
When you walk up the steps and into the second floor gallery, it looks like a dark arts classroom at Hogwarts. The open room was lined with mammals from all around the world- extinct species, endangered species, and furry things you've never heard of. When you looked up, there were two more tiers of dead stuff; a great hall lined with shoulder mount trophies of any creature you could possibly think of. I was half-awaiting them to break into magical anthropomorphic gossip about how poorly dressed the American tourists are.
From the museum, we head back to the airport for our 6:45pm flight to Lisbon, Portugal via Aer Lingus. I was kind of bummed out that we didn't have more time to spend in Ireland. I didn't even have a Guinness.
Flight's finally boarding, then the intercom comes on. Intercom lady says something along the lines of:
"Hello everyone! Your aircraft experienced mechanical failure in Milan…"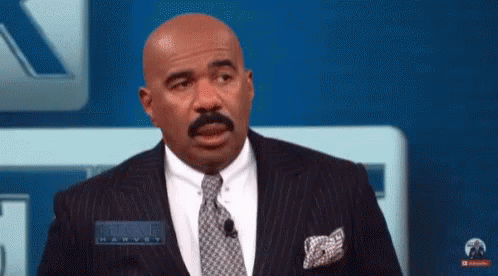 "…But we've gotten you a new aircraft."
"…But the new aircraft is too small so there isn't enough seats for everyone. We need 26 volunteers to take the next flight to Lisbon at 7AM tomorrow morning. If we do not receive enough volunteers, passengers will begin to get bumped to the next flight."
"…Volunteers for the next flight will receive a 4-star hotel for the evening, dinner service, breakfast, transportation to and from the hotel, along with 400 euros each."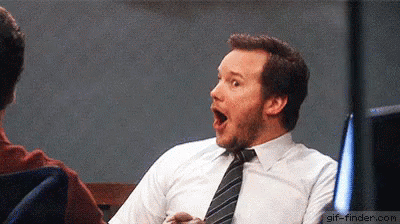 Bitch, move. Everybody move out of the way. I will smack you in the back of your knees with this hiking pole like Stevie Wonder at a crosswalk. I will stomp the yard on your flip-flops. This is now my Black Friday.
Needless to say, I got my doorbuster special. They cut my check right there in the terminal, and told me to cash it at the currency exchange on the ground floor of the airport. I'm so hype. I finally got to the currency exchange and the dude was closing up shop and has a handwritten sign on the window that says "Sold Out." Aer Lingus done gone and broke the system. They got the bank sold out of money.
Once we got the checks cashed and arrived at the hotel, I sat down and thought, "Holy shit. How could this go any better?"
€400 extra in my pocket.
A 3 course dinner.
A queen sized bed with soft comfy blankets.
The universe must know I'm broke, only ate breakfast, and slept on the floor at a McDonalds yesterday. Thank you universe.
I smiled to myself at our unfathomable luck, and ordered that small glass Guinness that I'd wanted all day.
And you know what happened?
The waitress came back with a big beer and said, "I know you ordered a glass, but they accidentally poured you a pint. So I guess you get a pint!"
Luck of the Irish.
Sightseeing
Saturday, June 9th, 2018. The kickoff of a sporadic journey around the world; a quest to release my