June 15, 2018. Days 7 & 8.  It was over 4 hours by bus from Lisbon to Lagos. While very touristy, Lagos proved to be a delightful little beachy town. Raspy buskers singing Janis Joplin echo'd through the streets, while a mix of nomadic crust-wooks and old-money vacationers lined the sidewalks to listen.
We arrived in the evening, and hadn't eaten anything since breakfast – half a tin of sardines on white bread. We'd been saving our money since we've been having a difficult time finding host families. Couchsurfing has changed so much since the site has been under new management. Three years ago, I'd often have 3 and 4 hosts offering to adopt me each night. Now, I feel like a feral cat being shoo'd away from strangers' digital profiles with a broomstick. "SCAT. I said SCAT, you uncultivated swine! You are unworthy of our semi-deflated air mattress."
Due to these unforeseen circumstances, we've resorted to downgrading our morning coffees from charming cafe cappuccinos to McDonalds double espressos. The extra dollars have gone towards bunk beds in local hostel dormitories with possibly-probably pregnant 17 year olds.
Though we are stretching our dollars thin, to the point of translucency, we opted to treat ourselves and go out for dinner at a nice restaurant. Not nice-nice. But lower-middle-class family going to Outback Steakhouse nice. Since we were in a beach town, we wanted to try some fish. We followed our noses to Real Portuguese Cuisine, which looked & smelled simply divine, but were turned away at the door and told they were completely booked until 2 Saturdays from now.
Welp. Next. After walking around the city streets, realizing you need reservations for dinner pretty much everywhere, we came across a sushi place. Again, it was packed.
"How long is the wait?" I asked. I was approaching hanger and quickly devolving into a cranky toddler at an alarming rate.
As I asked awaited a reply, a couple got up and walked out the door.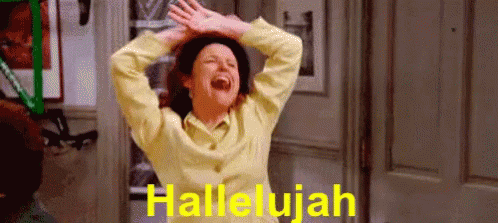 It gets better. It was ALL-YOU-CAN-EAT sushi!! And it wasn't just an all-you-can-eat bullshit bait-and-switch where they show you a sexy menu and then say "Sorry, we out of everything except california roll and egg omelette."
God damn you, no one ever came to a sushi restaurant for an egg in a seatbelt.
But this was different, this was 61 choices. Anything my heart desired. And I could eat until I was satisfyingly uncomfortable. How much?  12 EUROS. That's $14. That's one roll in the states. It doesn't even make sense, I don't understand how this is a profitable business.
I lingered in the sushi shop, sipping an espresso, attempting to wake myself up from a carbohydrate induced brain fog. Through the mental mist, I noticed kids walking down the road in colorful costumes. Before dinner, we'd noticed some festivities happening on the street corner, but we were too hungry to explore. Young children lined the alleyway, dressed as sequined cowboys. Parents stood proudly on the sidelines, waiting to snap photos of their kids' big moment.
Now, we realized that we'd walked into Lagos' Marches Populares. Lagos had their own version of the contest, a smaller one, that we'd actually get to see. In Lisbon, we were only able to see the pre-festival preparation of the Alfama troupe. Here, we were able to see each of the neighborhoods, and were able to actually see them perform. By the time we arrived after dinner, there were already large crowds. Determined to see, we balanced atop small cylindrical pillars, the equivalent of a cement thimble.
Each troupe had their own song performed live by one of their own, along with a choreographed group performance. There were all types of costumes; all unique in theme. My favorite were a group of seniors dressed in rainbows, pushed onto the stage floor for a wheelchair line dance. Some of them were so into it, shimmying their shoulders and clapping along. Some of them seemed clearly under enthused, not happy about being strolled out onto a dance floor at 11pm. As if to say, "Fuck you, Karen. I just wanted to play bridge with the girls."
The performances were long, and ran even deeper into the night. We were tired out and head to bed left before the last troupe made it to the stage. The grandmoms even outlasted us, probably fueled on Redbull and Pedialyte.
The following morning after our espresso ritual, we walked about 30 minutes out of down, down to Praia do Camilo. I don't even like the beach. In fact, I actively dislike the beach. I can't swim; I'm scared shitless of water. I don't even own flip flops so I look like a boyscout walking around the beach in hiking boots and white socks. Then I bitch about sand in my shoes all afternoon. Oh, and it's fucking hot. You're making an active decision to go get gristle all over body and fry yourself like an egg. But girl, you do you.
That being said, this was probably the most beautiful beach I've ever been to. The view from the top of the steps was breathtaking; I could have stopped there. I watched all the tourists who got suckered into a 30 euro kayak ride tire themselves out as they stopped making progress and began to just flap around in the water.
The people watching was excellent, probably my favorite part. Selfie-hungry teens, floating around in the same circle, sure to photograph themselves from every possible angle. Willing to risk their $1,000 phone in a sandwich baggie in the ocean to fuel their narcissism. Beautiful topless women with perfect tits. Less beautiful topless women with googley-eyed tits, nipples pointed in opposite directions like a pair of malfunctioning compasses.
Once we'd seen our share, and I dipped my feet in, we finished the day by walking over to _____ Point. It's a brief 5 minute walk from the beach, and offers some great panoramic views to remember Lagos by. Save some money on a postcard, and snap some photos.
Off to catch a bus and head to Fiesa Festival, the largest sand sculpture event in the world. Might as well, I've already got sand in my boots.
June 15, 2018. Days 7 & 8.  It was over 4 hours by bus from Lisbon to Lagos. While very
Cultural Events
June 15, 2018. Days 7 & 8.  It was over 4 hours by bus from Lisbon to Lagos. While very
Sightseeing
June 15, 2018. Days 7 & 8.  It was over 4 hours by bus from Lisbon to Lagos. While very